Spinal Support - King Mattress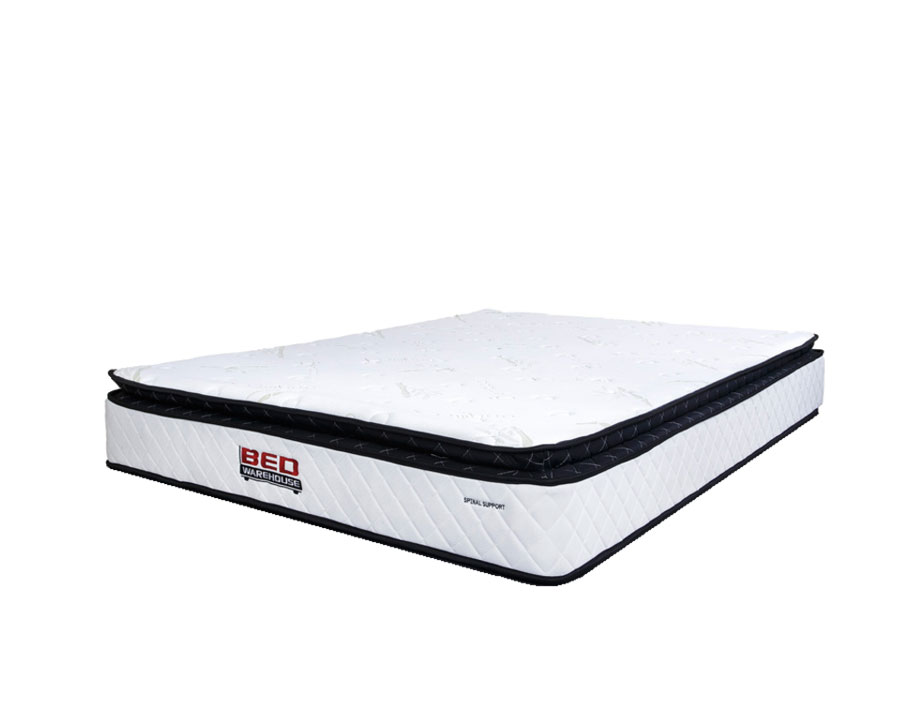 Our top selling bed offers comfort support and will help with extra support helping back and spine problems.

The bed consists of a 5 zone pocket spring system helping relieve pressure points for side sleepers.

Topped with a 90mm pillow top consisting of mini pocket springs wrapped in multiple layers of high density foam giving your back and spine extra support and a great night's sleep at a great price.

With new technology and proven to high standards it will last you for many years to come
OUR TOP SELLING BED
MEDIUM 6 OF 10
5 ZONE POCKET SPRING
MINI COIL POCKET SPRING SYSTEM IN PILLOW
TOPECO FOAM (NO NASTY CHEMICALS)
NATURAL BAMBOO FABRIC
5 YEAR GUARANTEE
80MM COMFORT SUPPORT LAYERS
NO PARTNER DISTUBANCE
NO ROLL TOGETHER

Our top selling bed offers comfort support and will help with extra support helping back and spine problems.
The bed consists of a 5 zone pocket spring system helping relieve pressure points for side sleepers.
Topped with a 90mm pillow top consisting of mini pocket springs wrapped in multiple layers of high density foam giving your back and spine extra support and a great night's sleep at a great price.
With new technology and proven to high standards it will last you for many years to come
WHY PAY RETAIL ELSEWHERE
This mattress comes vacuum packed, rolled and packed in a box. It will fit into you SUV, station wagon or hatchback no problems.